Script Happy Birthday Foil Balloon Banner
Each Package Includes script balloons spelling 'Happy Birthday', 1pc. Straw for inflation, and a ribbon to hang.
These balloons can only be air-filled.
They won't float if filled with helium.
These balloon banners are perfect for birthday party decoration. They can serve as an excellent backdrop, or photo booth area. They can be used for simple home decorations to celebrate your loved one's birthday. They are very easy to assemble and look wonderful in photos!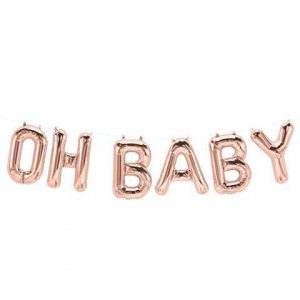 Balloon Banners
16 Inch Letter Balloons which are perfect for the arrival of your little one. Easy Baby Shower decorations that will oomph up your party.
9.53

$